Law Offices of
Deborah M. DeMack
Committed to Fight for your Consumer Rights!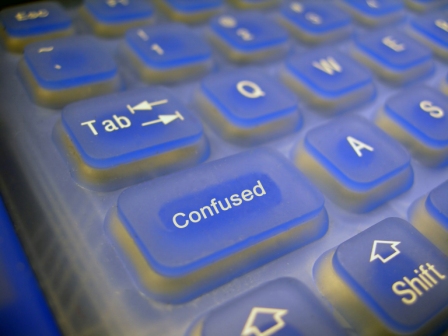 Unfair Business Practices
Deborah M. DeMack is an advocate for consumers. Consumer education on legal issues is critical. All too often, consumers are unfairly taken advantage of, or are abused by unscrupulous businesses because consumers do not know their rights under the law. Education is the best method to protect and defend oneself against those who are willing to violate the law.
Under New Mexico law, an "unfair or deceptive trade practice" means any false or misleading oral or written statement, visual depiction or other representation of any kind, made in connection with the sale, lease or rental of goods or services, or made in connection with the extension of credit or in the collection of debts, by a person in the regular course of his business which may, or does deceive or mislead a consumer.
Types of transactions covered: (1) the sale, lease or rental of vehicles, furniture, computers, appliances, etc.; (2) services such as the mechanical repair of vehicles, computer repair, investment advice, construction services, etc.; (3) the extension of credit, e.g., any loan or financing of a purchase , such as a car loan or a loan for the purchase of furniture; and (4) the collection of debts.
Real estate is not covered under New Mexico's Unfair Practices Act ("UPA"). However, unlike the federal Fair Debt Collections Practices Act, the UPA does apply to both in-house collection departments as well as third-party debt collectors. In other words, the UPA applies to both creditors and debt collectors alike, affording consumers certain protections under state law over and above what the federal law already provides.
A "representation" means any statement that "may, tends to, or does deceive or mislead any person." Meaning, whether the statement is an outright lie, deceptive or misleading, or simply tends to deceive, it is potentially actionable. The statement can be orally made or written. Or it can be a picture, e.g., an ad that depicts, for example, a diamond in a ring that is much larger than actual size.
Moreover, the failure to disclose a material fact may violate the UPA. Thus, for example, if a car dealer failed to disclose the fact that a car had a salvage title, that is a failure to disclose a material fact. Reason being, most consumers would want to know whether the car he or she was considering buying had a salvage title, because the fact -- that the car had a salvage title -- is so important, it may make a
difference in the consumer's decision had the consumer been aware of that fact.

PAYDAY LOANS

Payday Loan Articles

http://www.rld.state.nm.us/FID/PaydayLoans.html
CONSUMER
PROTECTION AGENCIES & INFORMATION
Consumer Financial Protection Bureau

http://www.consumerfinance.gov/
Consumer Protection Division, Office of the Attorney General, New Mexico

http://www.nmag.gov/office/ConsumerInfo/default.aspx
National Consumer Law Center